Denim Wash
Washing is the most important part for denim products. Share some wash processes here.
Wet Process
The wet process is the main treatment for any type of garment washing and can be done by using different types of chemicals. Different wet process makes the base color different.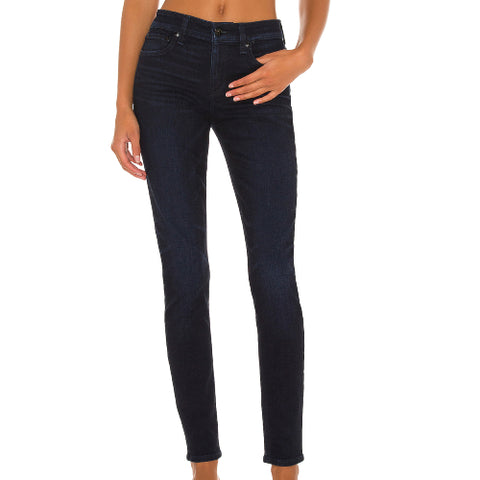 Rinse wash:
Rinse wash is a wet process, it is the most basic wash for denim garment. The garment is rinsed in water for a short time and gives as little effect as possible. It is a light washing process which does not cause major changes on the physical properties of the garments. The washed color is almost as dark as the raw fabric but hand feel will be softer.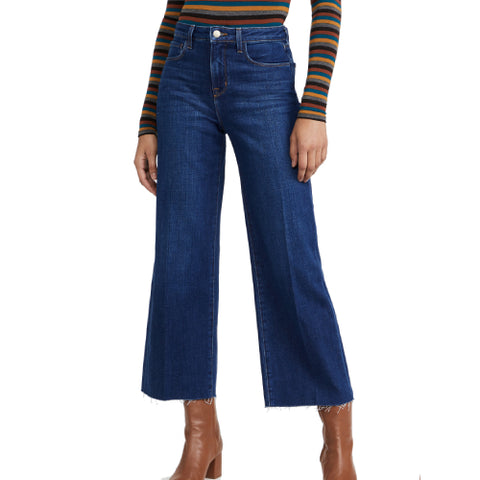 Enzyme wash: 
Enzyme wash is another basic wet process for denim garment but it is a little bit heavy washing process than Rinse wash for getting proper fading effect on garments. Based on the different recipe, the wash result will be different accordingly.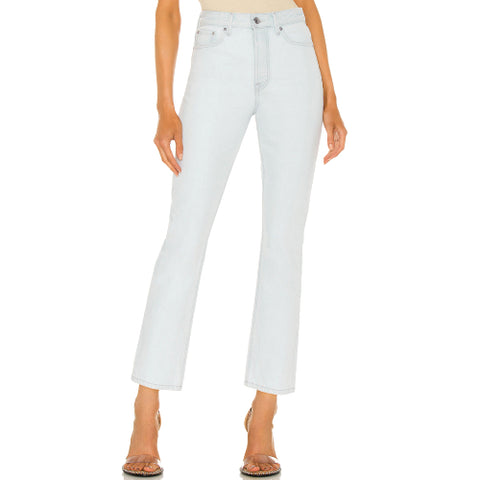 Bleach wash:
Bleach wash is a wet process to make the base color lighter. The wash effect is always flat, less high-low and less abrasions, but the result will be regular and less shade.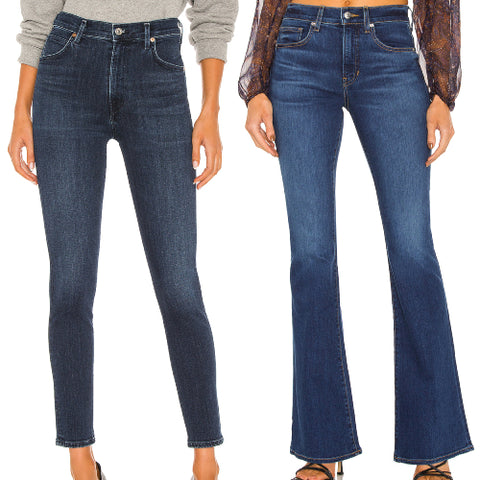 Stone wash:
Sometimes, for getting more high-low effect and more abrasions, will use pumice stones in the washing process. The stone should be of proper hardness, shape, and size for different garments. The wash result depends on some factors, such as- the garments to stone ratio, washing time, stone size, and fabric construction.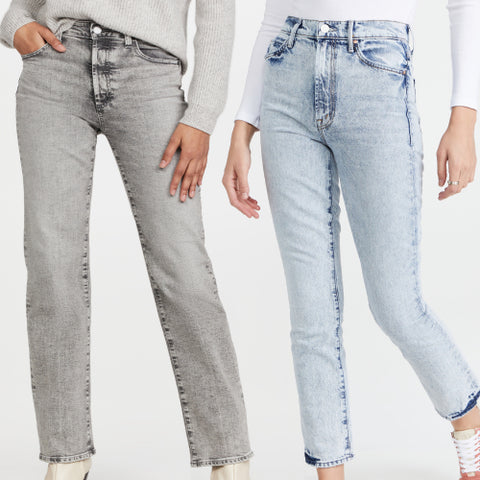 Acid Wash:
By applying the acid wash technique, an irregular pattern fading effect is produced in the garments, where the effects are more pronounced than stone wash.The result will be more varied and different shades even in the same lot.
Dry Process
It is an important factor in garment washing. Garments are achieved a more fashionable look by applying dry processes. The dry process is mainly done by hand or mechanically.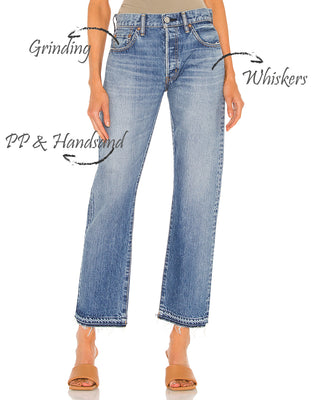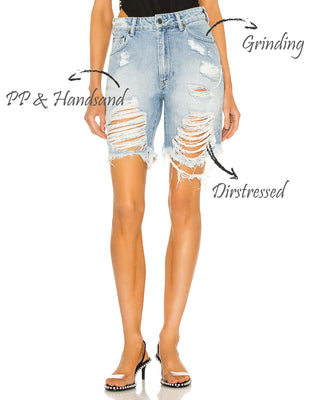 The pattern of whiskers and distressed is varied.